ALL VOLUNTEERS.

YOUR MEMBERS.

OUR FAMILY.

100% ALL-VOLUNTEER.

Our dedicated EMS members spend countless hours training and serve to ensure the City of Hoboken and Hudson County receives essential primary emergnecy care free of charge. Members are truly all-volunteer group who are your friends and neighbors who responds to medical emergencies 24hrs a day, 365 days a year.
JOIN OUR TEAM!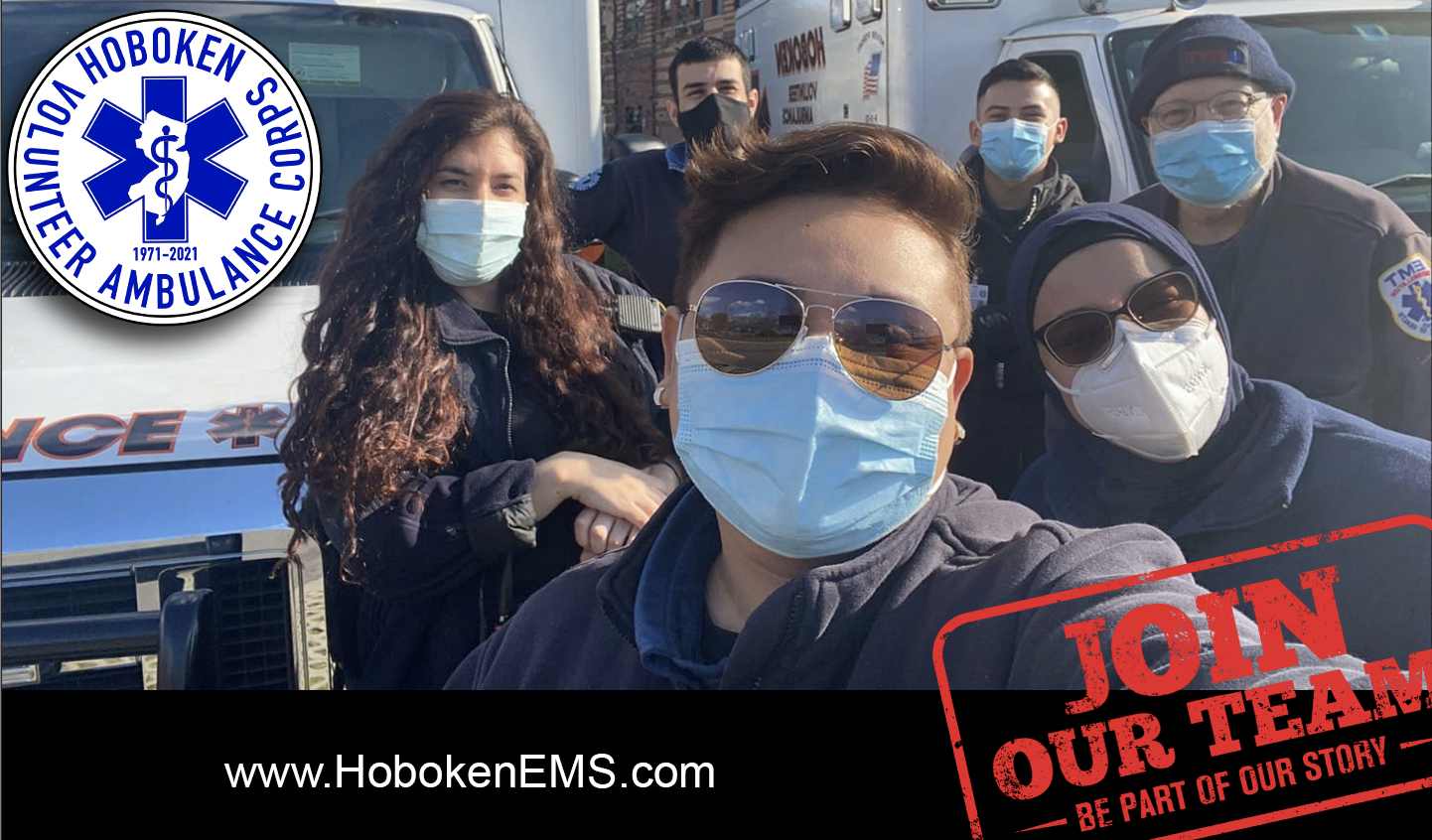 At Hoboken Volunteer Ambulance Corps we are always accepting applications and recruiting for new members. No prior training or experience is necesarry as we are committed to provide you with all of the training you'll need to get started. Perspective members should be individuals who are passionate about community support and committed to providing the best medical emergency care.
Individuals who are currently certified as a NREMT or New Jersey EMT and have demonstrated the ability to respond to 911 emergency calls.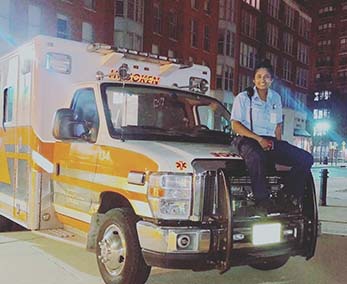 Individuals who are at least 18 years or older, who are trained to drive emergency vehicles during 911 emergency calls.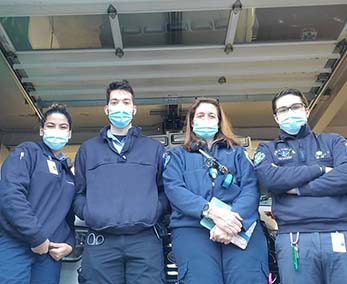 Observers are able to ride with the emergency response crews and get valuable riding experience which can help before or while they are becoming an emergency medical technician.