Cardio Pulmonary Resuscitation (CPR) / Basic Life Support (BLS) courses cover step-by-step and simulated proper rescue skills through chest compression and breathing techniques.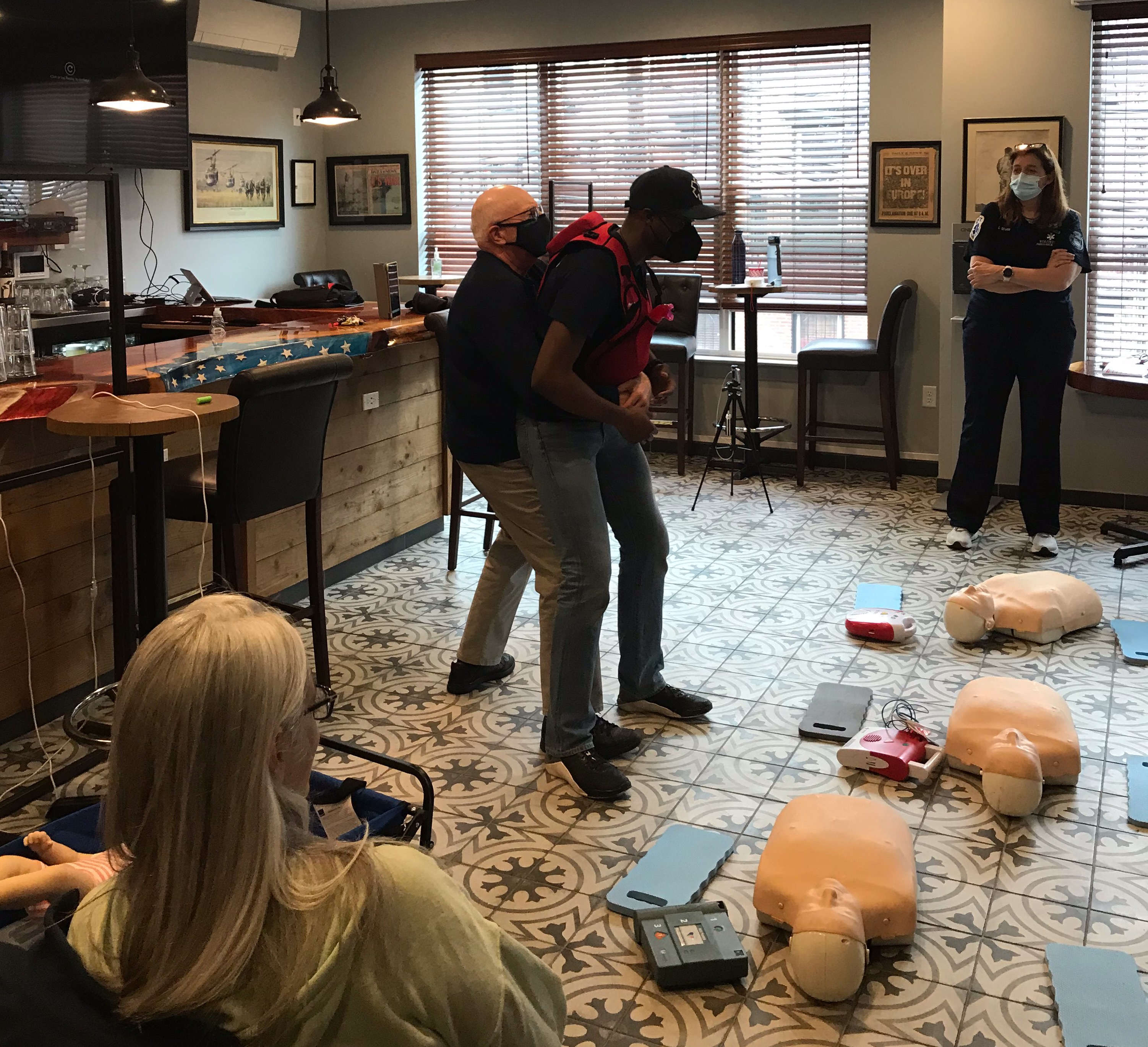 Instructors: Sandy Shaw, EMT & Jamil Wilkins, EMT
Please follow the instructions below to sign up for the class. If you have any specific course questions, please refer them to the course instructor. We update this page continually so please check back often.
If you would like to be notified about upcoming CPR trainings, please e-mail training@hobokenems.com.
CLASS OPTIONS
FAMILY AND FRIENDS CPR: This course is ideal for community groups, new parents, grandparent, babysitters, and others who are interested in learning how to save a life and do not require a CPR card. Do not take this class if you wish to join the ambulance corps. This course covers Adult, Child and Infant CPR + Choking.

BLS FOR HEALTHCARE PROVIDERS: This course is designed for healthcare professionals and is required for anyone interested in becoming a member of the Hoboken Volunteer Ambulance Corps. The course includes CPR, AED, and healthcare provide specific skills like bag valve mask and 2-rescuer CPR. You can also take this course if you require a CPR card for employment, other volunteering, etc.
CLASSES SCHEDULE
NOVEMBER
Tuesday, November 28th
Family and Friends CPR Class
6:00pm - 9:00pm
To register, click here
*Class currently full - waitlist spots available via registration link*
DECEMBER
Saturday, December 9th
BLS for Healthcare Providers
10:00am - 2:30pm
To register, click here
JANUARY 2024
Tuesday, January 9th
Family and Friends CPR Class
6:00pm - 9:00pm
To register, click here
**DISCLAIMER: ALL CLASSES ARE TAUGHT BY 3rd PARTY APPROVED VENDORS AND DO NOT REPRESENT HOBOKEN VOLUNTEER AMBULANCE CORPS.**