Cardio Pulmonary Resuscitation (CPR) / Basic Life Support (BLS) courses cover step-by-step and simulated proper rescue skills through chest compression and breathing techniques.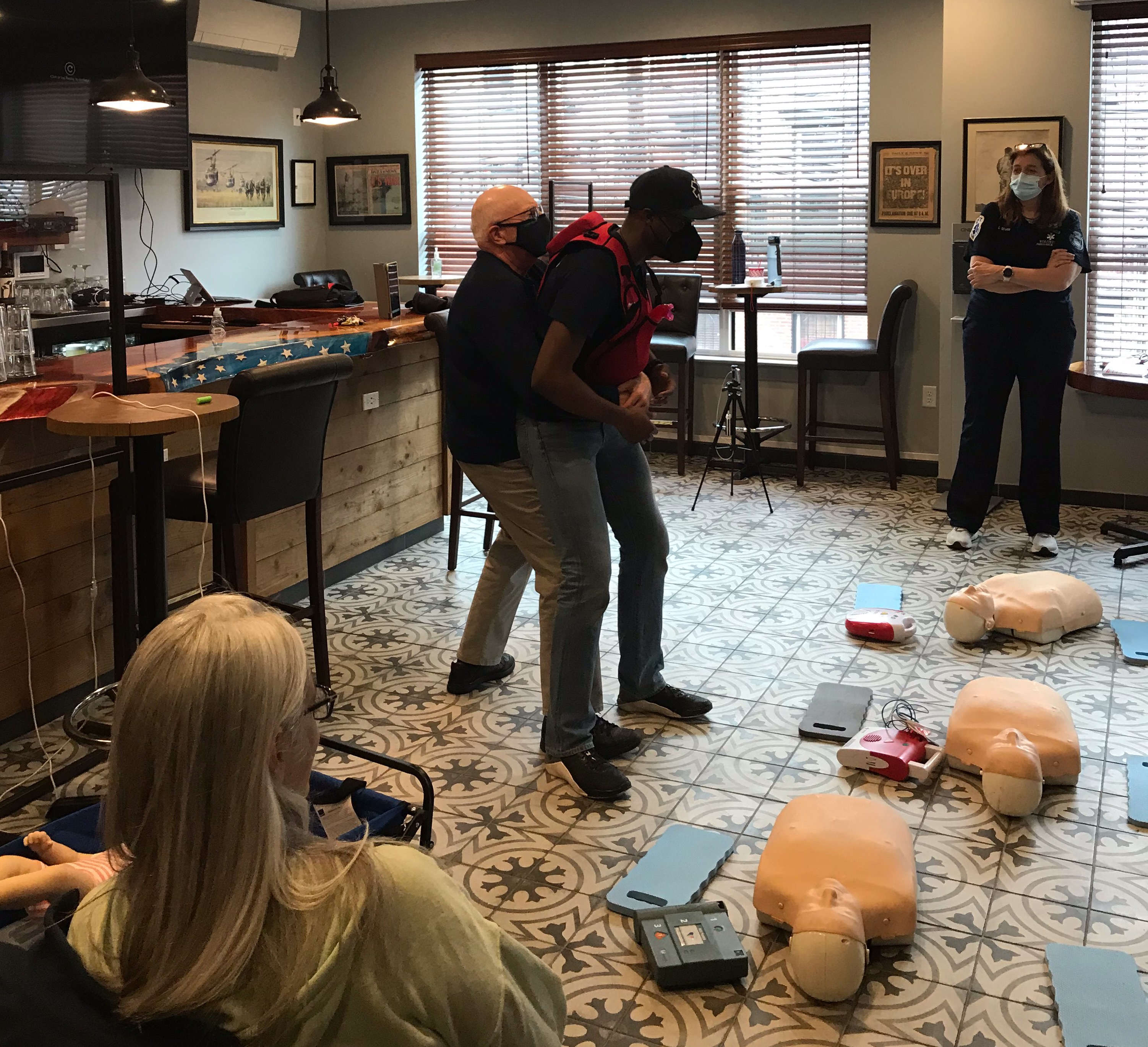 Instructors: Sandy Shaw, EMT & Jamil Wilkins, EMT
NOTE: We have resumed CPR Clases with all CDC reccomended COVID-19 compliant protocols. To ensure a safe learning environments, instructors follow proper disinfecting practices and are limiting class sizes.
Masks are required and your temperature will be checked prior to entering. If you are sick, please stay home.
Please follow the instructions below to sign up for the class. If you have any specific course questions, please refer them to the course instructor. We update this page continually so please check back often.
If you would like to be notified about upcoming CPR trainings, please e-mail training@hobokenems.com.
CLASS OPTIONS
FRIENDS & FAMILY: This course is ideal for community groups, new parents, grandparent, babysitters, and others who are interested in learning how to save a life and do not require a CPR card.

BLS FOR HEALTHCARE PROVIDERS: This course is designed for healthcare professionals and anyone interested in becoming a member of the Hoboken Volunteer Ambulance Crops. The course includes CPR, AED, and healthcare provide specific skills like bag valve mask and 2-rescuer CPR.
AVAILABLE CLASS SCHEDULES
January 2022
BLS FOR HEALTHCARE PROVIDERS
5:30pm - 9:30pm = Register by clicking here.
**DISCLAIMER: ALL CLASSES ARE TAUGHT BY 3rd PARTY APPROVED VENDORS AND DO NOT REPRESENT HOBOKEN VOLUNTEER AMBULANCE CORPS.**